One device, many fields of application
The measurement provides information about the state of the brain, such as brain pulse or other pathological changes. The result is evaluated after just a few minutes. The decisive factors here are the time of flight of the sound waves (ToF) and the attenuation of the signal (ATT).
In practice, the speed of the measurement is an unbeatable advantage, which increases the options for action and decision-making by medical professionals in critical situations. A quick diagnosis enables a faster and more effective start of therapy. In addition, the data obtained can be transferred to all common hospital systems via standard interfaces and thus made available to other medical departments involved.
As part of clinical projects, the versatile use of UltraEasy 3ACG is constantly being further developed and validated. In addition to supporting stroke diagnostics and different therapeutic approaches for ischemia and hemorrhage, UltraEasy 3ACG can also be used for non-invasive measurements of intracranial pressure (ICP), for post-operative monitoring after cardiovascular or neurosurgical procedures and for monitoring multiple sclerosis patients (MS).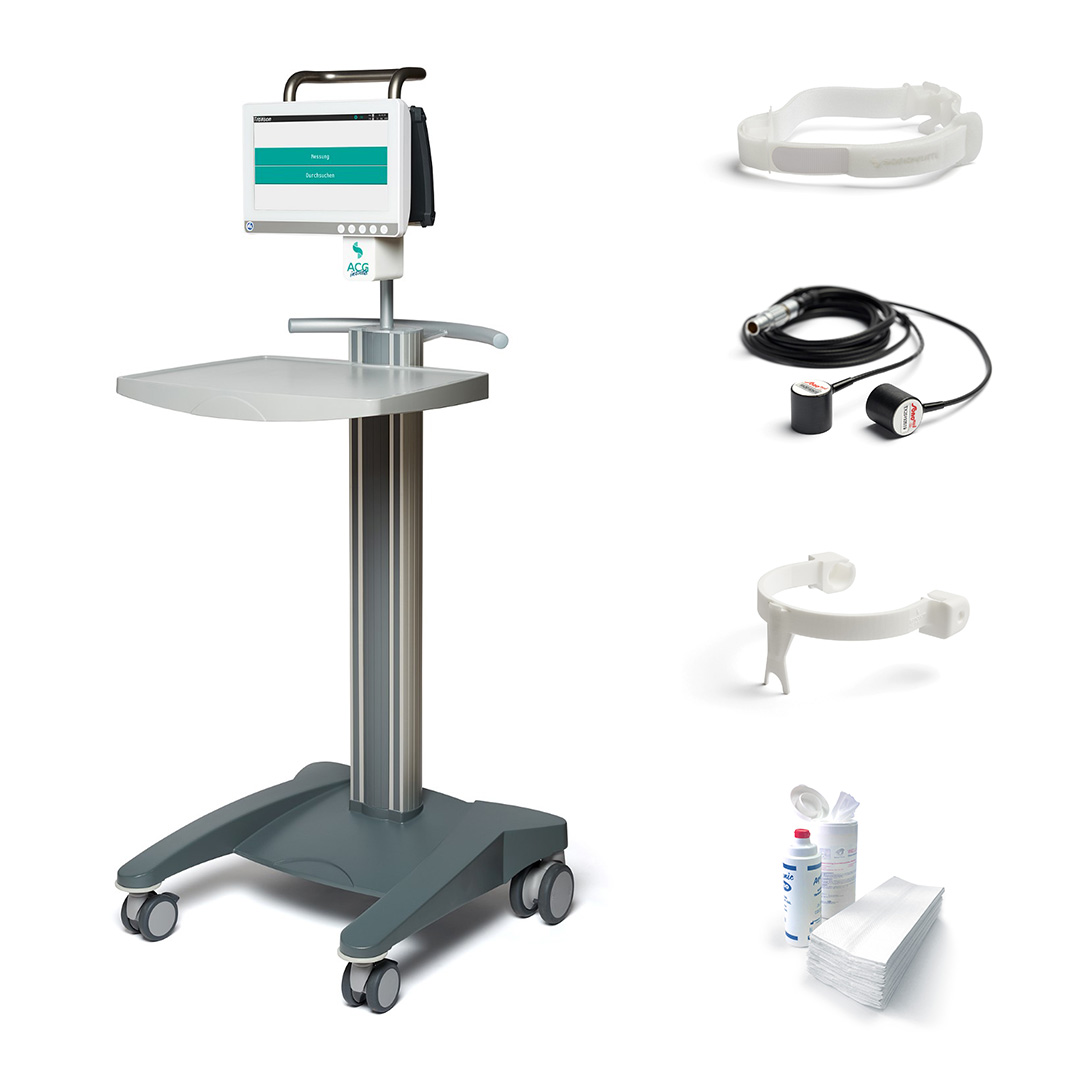 Fields of application of ACG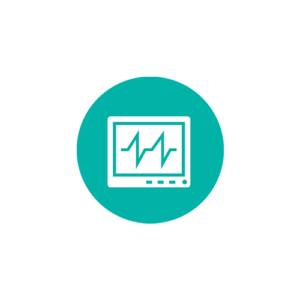 Vital parameters
Changes in the state of the brain can be measured based on the vital parameters of brain pulse and pressure. This is done via the acoustic recording of physiological processes in the brain tissue, which are recorded with UltraEasy 3ACG on the basis of the brain pulse.
Acute parameters
Measurement of physiological processes in brain tissue as well as the pulsation of the calotte indicate cerebral changes, such as bleeding or infection, which allow early diagnosis as part of ACG monitoring of patients. The big advantage of ACG technology is that measurements can be taken at the patient's bedside. Currently, these specific applications for monitoring and diagnosis are in product development and clinical trials.
Chronic cerebral processes
As with the acute parameters, pathological changes can also be detected in chronic cerebral processes such as dementia, Alzheimer's disease, or multiple sclerosis, triggering specific diagnostics and therapy. UltraEasy 3 ACG will provide new, easy-to-use options for the early detection of degenerative brain diseases. Here, we develop specific diagnostic parameters for different chronic cerebral diseases.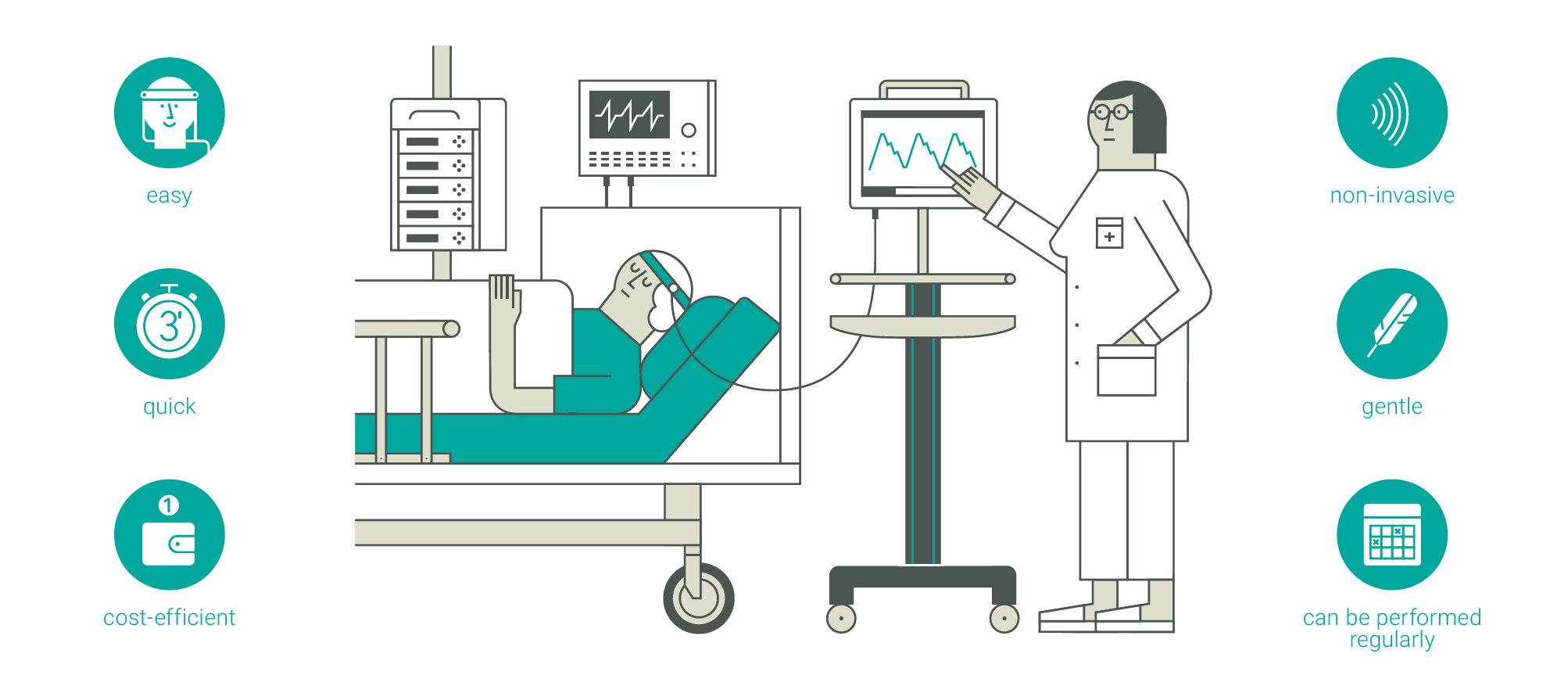 You are interested in a collaboration with Sonovum and want to find out more about the UltraEasy 3ACG? Please feel free to contact us.